Ingredients
400g dark chocolate
100g sugar
200g butter
4 eggs, separated
20g almond meal
Good dollop of Pegasus tawny or Cointreau (optional)
1/3 Cup Berries (optional)
Melt the chocolate and butter, add the optional dollop of alcohol and mix. Add the almond meal and gently mix. Add egg yolk and mix. Add optional fruit and alcohol.
In a separate bowl combine sugar and egg white together until peaks form and gently mix into chocolate mixture until just combined.
Put into a lined pan. I use a 5cm by 20cm tin and cook at 160 degrees for 1 hour.
Once out of oven if you want more decadence dribble extra alcohol over cake as it is cooling down. Do not do this if cake is being served to children.
Ingredients
200g chocolate
100g cream
1 tsp butter
1 tsp liquid glucose
Heat cream to 95 degrees or just before boiling point. Take off heat, add butter, glucose and chopped chocolate until all melted and combined. Never boil cream, or it will split.
If chocolate is not melting put on a low heat and stir until completely melted.
Let it partially set before tipping over cake.
Ingredients
200g chocolate
100g cream
1 tsp butter
1 tsp liquid glucose
Beat butter until white, add zest and icing sugar and beat until combined, taste for flavour.
Cut cake in half, length ways. Place a small amount of the Ganache on bottom of plate (to stop cake from moving around) and put the first half of cake top with butter cream and place rest of cake over top.
Smear the top and sizes of cake with ganache and serve.
If it's all too hard, dust the cake with cocoa powder. It does taste good this way too!
2017 Cabernet Franc
$60.00
Only Out of stock
Description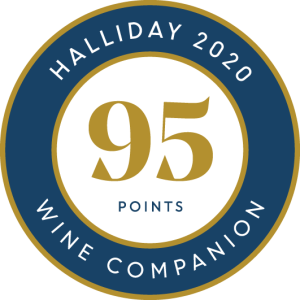 Tasting Notes
Matured in French hogsheads (57% new) for 15 months.  Cabernet franc doesn't normally function well outside Margaret River, but did well here. Plum, tobacco and cedar (ex oak) come together well on the medium to full-bodied plate and fresh aftertaste.